Skype calls are finally available on Alexa-enabled devices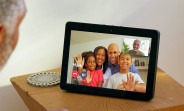 You can now make Skype calls through your Alexa-enabled device. This integration was initially announced back in September, but it's only gone live today. You can use Skype through Alexa if you own an Amazon Echo, Echo Plus, Echo Dot, Echo Show, or Echo Spot, regardless of which generation you have.
You can call friends and family in up to 150 countries worldwide with Skype, and for a limited time when you link up your account with Alexa you receive 100 minutes of free calls per month for two months.
Here's how to proceed. First your smart speaker or smart display needs to already be…
via GSMArena https://ift.tt/2BiCh82